Welcome to the A Hat in Time Wiki
A Hat in Time is a cute-as-heck 3D Platformer created by Gears For Breakfast. It follows the story of a cute kid who stitches hats for awesome powers, trying to get their Time Pieces back.
There is an official A Hat in Time Discord server run by the developers.
A Hat in Time is a cute-as-heck 3D platformer featuring a little girl who stitches hats for wicked powers! Freely explore giant worlds and recover Time Pieces to travel to new heights!
Create blog post
Blogs
Hey, everyone. I've been looking for the song that plays during Act 3 of artic cruise. Specificly, the song that plays after Hat Kid crashes the boat and needs to rescue everyone. Can anyone help me here?




EDIT: nevermind boys, found it

Read more >

SPOILERS AHEAD!!!

This is a theory btw.

So something that always bothered me was the complete lack of explination for queen V's tranformation. I mean we see that if started when she had incredibly negative emotions, but that shouldn't turn you into a... this. But I think I figured it out. Also this i…

Read more >

Should we add them to the character's page?

Like put the Snatcher's voicelines in his page? The train Conductor? Hat Kid? The Crows? Vanessa?

Read more >
See more >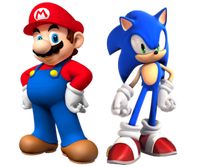 Community content is available under
CC-BY-SA
unless otherwise noted.