Welcome to the A Hat in Time Wiki
A Hat in Time is a cute-as-heck 3D Platformer created by Gears For Breakfast. It follows the story of a cute kid who stitches hats for awesome powers, trying to get their Time Pieces back.
There is an official A Hat in Time Discord server run by the developers.
A Hat in Time is a cute-as-heck 3D platformer featuring a little girl who stitches hats for wicked powers! Freely explore giant worlds and recover Time Pieces to travel to new heights!
Blogs
Hi, Guys! Well, today, i have been returning to make a blog, and, well, maybe the last one, besides, if i would like to discuss about the game, i maybe rather do that in the discussion tho, and yes i will edit or comment at random times. Anyways, in this blog, i would like to compare something. Any…
I made this drawing myself and use it on ibispaintx 
Well, guys, ever wondered how a sequel would be for "A Hat in Time" eh? I guess so, anyway, now, i'll be thinking like this:
Hat Kid goes on new adventures, meeting new friends, enemies, and visits other planets. Heck, they should also include the cut characters, in my opinion. Yeah, Hattie (As i ca…
See more >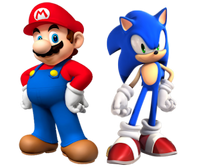 Community content is available under
CC-BY-SA
unless otherwise noted.